We went to the Missouri Botanical Gardens for Chinese Days again this year. I'm not usually at the garden this time of year so there were different things blooming than what I am used to seeing there. Mostly tulips.
In the morning our arbor/trellis/whatever-you-call-it blew over in the morning and my husband had to set it back up before we could leave: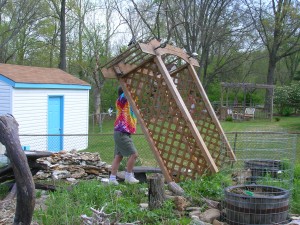 Here's some pictures of the tulips: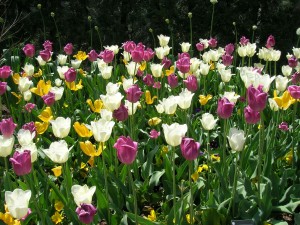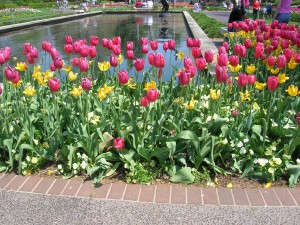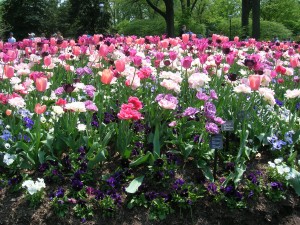 Here's the entrance to the Chinese garden. This a traditional entrance to a Chinese garden, a moon gate, and is circular to symbolize perfection.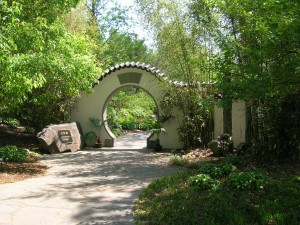 And the sign at the entrance: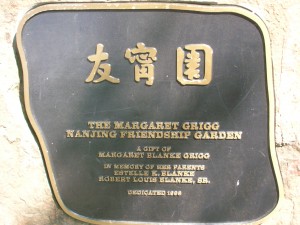 This is the beautiful pond area in the Chinese garden. Both the bridge and the overlook were carved in China from white marble: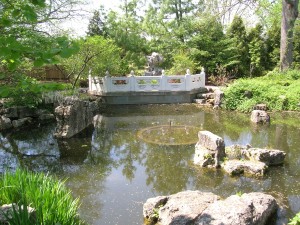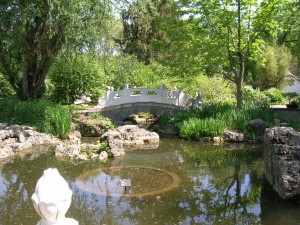 Here is the parade just as it was finishing up: