I had a couple of Black Swallowtails who I had pupating over the winter emerge today!
I think it is a bit early for them in this area though – I don't know if they will do very well. Its been rainy here too.
Here they are in the jar they pupated in: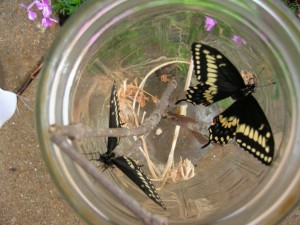 Here's the first one after I got it out: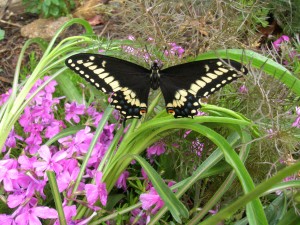 Here they both are: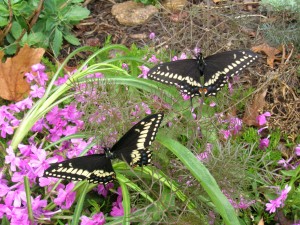 They were very small, which isn't that unusual for butterflies that started pupating late in the previous season.