In addition to the butterflies, we were also lucky to see some other wildlife while visiting The Butterfly Farm at St. Thomas.
Down in a couple of the leaves – of I think the same plant that might be a skipper host plant – we found some tiny little frogs! I don't how clear it is in this picture, you will probably need to click on it to see the bigger version: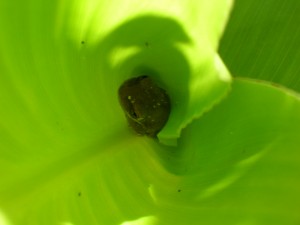 We also saw this really cool spider: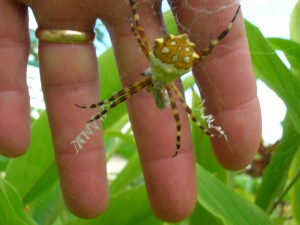 One day at St. John we also saw a large spider – does anyone know – are these both orb weaver spiders?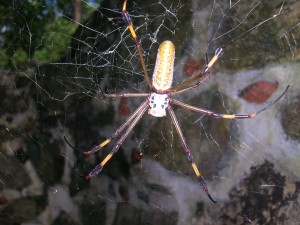 There is a hummingbird species that is common on the Virgin Islands too. We saw quite a few of them around, but only once, at The Butterfly Farm, was I able to get a picture of one: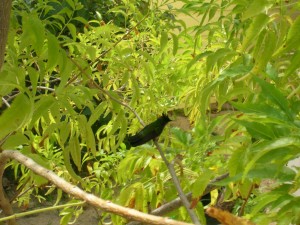 I don't know if there are other hummingbird species on the Virgin Islands or not.
Next week – other reptiles, birds and more that we saw on the Virgin Islands!