My wild violets – Viola sororia – are blooming! They are so pretty when blooming in large groups. Unfortunately this year, since I'm behind in getting the garden cleaned up, some of them are covered by dead plant debris from last year. I got some uncovered over the weekend though: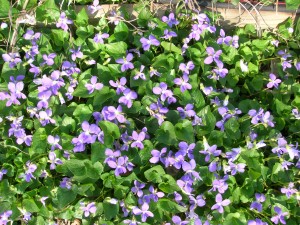 My Bird's Foot Violets (Viola pedata) are blooming too! Something has eaten some of them though.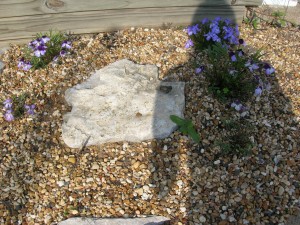 See close up – you can see where the flowers were bitten off the stems: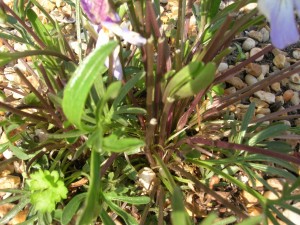 I also have a prairie violet Viola pedatifida (I think that's the right spelling), last I checked though it was just barely coming up, definitely no blooms yet.