This first picture is of Pussy Toes (Antennaria sp.) – don't laugh at the name! They have small, white flowers which I haven't seen any butterflies be interested in because of its nectar, but – it is of course a host plant for the American Lady (Vanessa virginiensis). I've had them lay eggs in it too!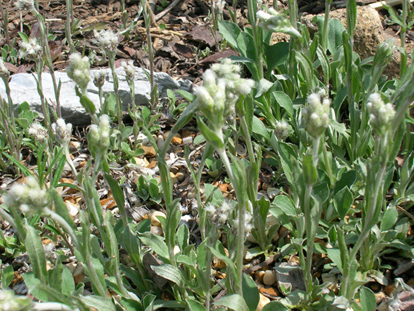 The next pictures are of Senecio obovatus flowers. It is a host plant for the Northern Metalmark. I've since heard that reports of this butterfly in Missouri were probably really the Swamp Metalmark. I still grow the plant anyway though – the little yellow flowers are so pretty in the spring!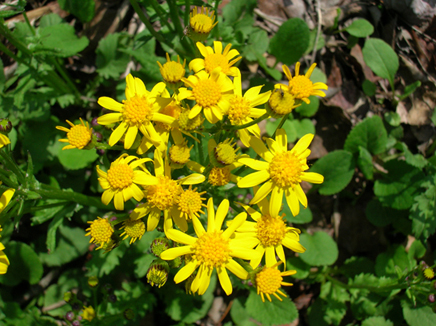 In this picture you can see little bugs, dark ones and light ones, on the middle part of the flowers. I don't know what they were, but they didn't seem to be hurting the plant: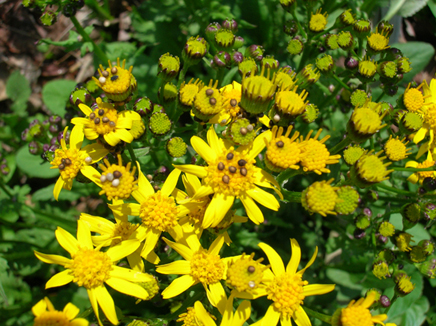 Here is the patch of Senecio I have from a little distance, taken a few days later.